MAXXUN ENGINEERING SDN BHD
Professionally designed solutions, protecting assets & infrastructure
Maxxun Engineering Sdn Bhd offers cutting edge expertise and specializes in engineered Online Leak Sealing, online Engineered Composite Repair (ECR) for pipe strengthening and corrosion protection in asset sustainability without costly shutdowns or unscheduled maintenance downtime, especially on ageing oil & gas pipelines. Dedicated to the protection and life extension of clients' assets, the environment and the integrity of the world's infrastructure, Maxxun offers innovative solutions to protect and restore pipe integrity to its original design.
Corrosion Protection And Control
Strengthen Your First Line of Defence Unprotected pipelines corrode, whether buried, aboveground or subsea. Weakened pipes due to corrosion result in economic and environmental losses. Without the right corrosion management programs from the onset to mitigate the effects of corrosion, pipelines will reach the limit of their service usability sooner than expected.
From the sacrificial or a direct electrical, pipeline coating is the 1st - line of defence against corrosion.
Cathodic Protection (CP) controls corrosion by using a direct electrical current which medicate external corrosion. Coatings and linings applied to pipelines, above or below ground are often used with CP. Corrosion inhibitors are compounds inhibiting corrosion of carbon and low-alloy steel pipe.
With precisely engineered products from Deepwater, UCC, Shaic and Viscotaq we offer you the 1st line of defence from corrosion threat.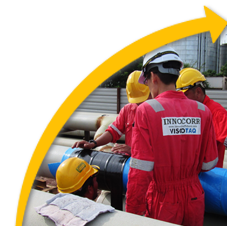 Corrosion Protection and Pipe Strengthening
Long Life Protection for New and Existing Pipes Corrosion poses a major threat to pipelines and process piping, predominantly affecting pipes made of metals, the likes of copper, aluminium, cast iron, carbon steel, stainless steel and alloy steel pipes that are more often used in buried above or submerged in the sea water. Unprotected pipelines, whether buried underground, exposed to the atmosphere, or submerged in water, are susceptible to corrosion.
No one factor influences the long-term protection of a pipeline more than the effectiveness of its coating system.
Our many years of experience combining coating, wrapping or bonded linings technology to metal structures results in longer service life has led us to extensive knowledge of globally trusted applications and materials - the most innovative and cutting-edge product range from our reliable partners Deepwater, UCC, ClockSpring|NRI, Shaic and Viscotaq, etc.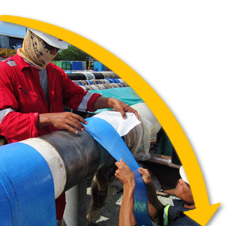 Online Leak Sealing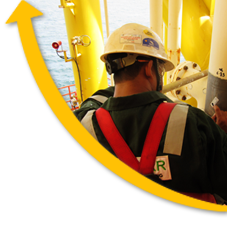 Repairing Industrial Leaks Without Shutdown
Environmental disasters lurk in energy plants and pipelines due to leakages, this is especially truer in aging assets. Pipeline and asset integrity is not just about preventing incidents but is a holistic approach to leak prevention, leak detection, and leak mitigation.
Leaks that develop in your pipelines and asset can be detrimental to efficiency and productivity.
We are leaders in Online Leak Sealing using our range of composite repair products representing renowned and reputable international brands, where our team of highly-trained technicians ensure that your business stays online and productive regardless of challenging conditions.
Online Leak Sealing is the process of sealing pressurized leaks while under continuous pressure to avoid costly shutdowns or unscheduled maintenance downtime, increasing plant efficiency, and eliminating workplace hazards.
Pipeline Integrity & Strengthening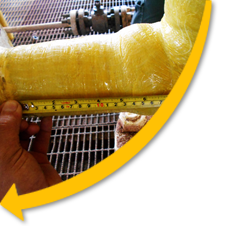 Preventative Maintenance Saves You Money
Industries of oil and gas, refineries and industrial plants face growing challenges in mitigating pipeline and equipment corrosion in an attempt of running their assets at the highest levels of functionality. Along this ageing pipeline infrastructure, and extremely strict regulations come into play, demanding for a rigorous Integrity management process.
To combat corrosion and strengthen the integrity of your assets, the use of corrosion inhibitors is one of the best and economical methods.
We can help you prioritize repairs, mitigate risk and maintain productivity with our range of state-of-art solutions engineered by ClockSpring|NRI  innovator of advanced composite reinforced solutions for the restoration, protection and reinforcement of pipe, pipelines and civil structures, from carbon fibre to fiberglass to a variety of hybrid combinations.
Our Partners
Formidable players in Corrosion Control, Leak Solutions and Pipeline Integrity concerns against corrosion threats.
Our Services
Reliable, Cutting Edge, Cost Effective, Long Term Corrosion Prevention Solutions.
Tank chime protection
Above ground industrial storage tanks and their contents are extremely valuable assets that need to be protected. Chime areas on storage tanks are some of the most exposed and critical areas to consider when protecting the tank bottom. This is often the area that water or vapours creep underneath the tank, thus exposing the difficult to reach annual plates to corrosion inducing vapours. Many conventional coatings and systems simply cannot penetrate into these areas so they are left unprotected. 
More
Surface Protection, Adhesive & Sealant
Chester Molecular company offers cost effective solutions to a wide range of engineering repairs related to surface protection and repair of metal components. These materials are high corrosion & chemical resistance, low erosive wear, fast cure and excellent mechanical properties that replace metal parts in many cases. In many applications, wear resistance of the composite is greater than that of steel and chemically resistant to many aggressive media.
More

Highest Quality and Service Excellence

Integrity and Transparency

Commitment and Accountaibility

Dedication and Punctuality

Client Focus and Solution Oriented
Clients
Our clients enjoy industry leading delivery.
Quality of our work, clarity of communications and support structure ensures performance.
Need a quotation or advice on our
products and services?